Musa acuminata ssp. burmannica
---
Musa acuminata ssp. burmannica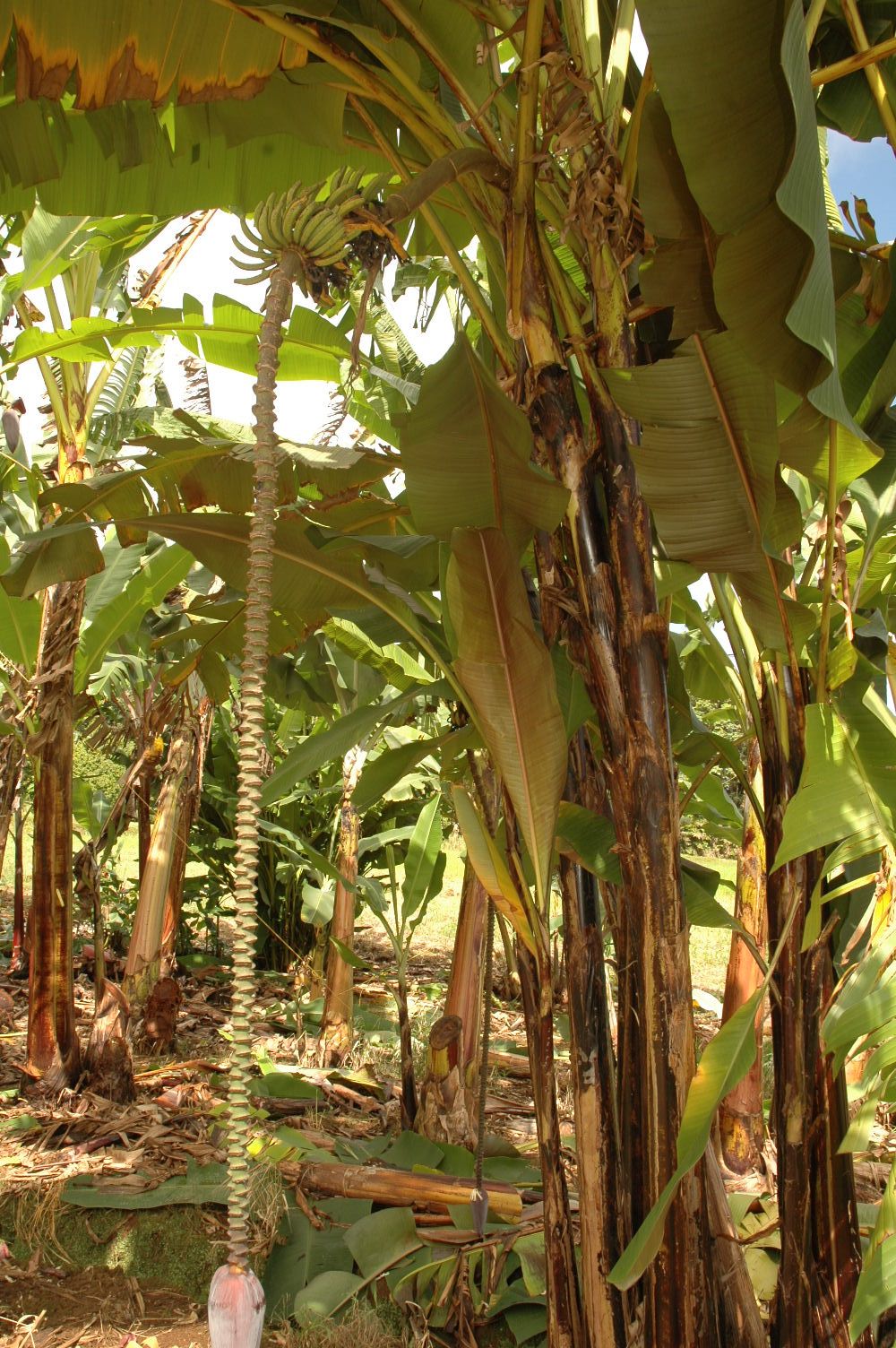 Order
Zingiberales
Family
Musaceae
Genus
Musa
Section
Species
Subspecies
burmannica
Musa acuminata ssp. burmannica is the accepted name of a subspecies of Musa acuminata[1]. Musa acuminata ssp. burmannicoides is considered a synonym[2]. The nuclear, choloplastic and mitochondrial genomes of M. acuminata ssp. burmannicoides, burmannica and siamea accessions in international collections are similar[3] .
One of the best known accessions of Musa acuminata ssp. burmannica is Calcutta 4, whose resistance to various diseases has made it popular with breeders.
Main morphological characteristics
According to Simmonds, the subspecies is distinguished by its yellowish and waxless foliage, light brown markings on the pseudostem and by its compact pendulous bunch and strongly imbricate purple bracts[1].
References
2.
De Langhe, E. and Devreux, M. 1960. Une sous-espèce nouvelle de Musa acuminata Colla. Bull. Jard. Bot. Etat Brux. 300: 375–388
Also on this website
Musapedia pages on subspecies of Musa acuminata