Fairtrade certification
---
Fairtrade certification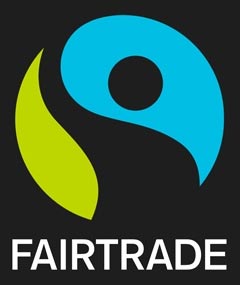 Certifying agency
Creation
2002
Inspection and certification body
FLOCERT
The Fairtrade certification is a voluntary standard granted to producers, traders and companies that meet the social, environmental and economic standards of Fairtrade International, an international NGO based in Germany. The Fairtrade certification guarantees agricultural producers a minimum price and a price premium on product sales. Compliance with the standards is verified by a third party, FLOCERT. The Fairtrade system operated by Fairtrade International represents the world's largest and most recognized fair trade system.
History
In 1988, the first Fairtrade label was launched under the initiative of the Dutch development agency Solidaridad. It was branded 'Max Havelaar', after a fictional Dutch character who opposed the exploitation of coffee pickers in Dutch colonies1 .
In the late 1980s-early 1990s, the initiative was replicated in several other markets across Europe and North America, under different names.
In 1996, Agrofair imported the first Fairtrade bananas into Europe2 .
In 1997, Fairtrade Labelling Organizations International (FLO) was established in Germany to unite the national Fairtrade organizations under one umbrella and harmonize worldwide standards and certification.
In 2002, FLO launched the international FAIRTRADE Certification Mark.
In 2004, FLO split into two independent organizations: FLO, which sets Fairtrade Standards and provides producer support, and FLOCERT, which inspects and certifies producer organizations and audits traders.
In 2011, FLO decided to go by the abbreviated name Fairtrade International.
Certification process
FLOCERT carries out audits to evaluate compliance with the relevant Fairtrade Standards3 . Compliance criteria are established by FLOCERT to translate Fairtrade Standard requirements and FLOCERT certification policies into verifiable controls. If no major issues are identified at the first audit, a 'permission to trade' is issued and is replaced by a certificate after successful conclusion of the audit process.
The audits themselves vary in length and complexity, depending on the size and structure of the organization, and the number of products to certify. FLOCERT only issues a certificate when all standards have been met. However, if it this stage standards are not fully met, but are to a high degree of satisfaction, the producer may be granted a 'permission to trade' until all necessary changes are made.
After the initial certification, there is a three-year certification cycle, during which at least two audits – a surveillance one and a renewal one – are carried out. If an organization is considered 'high risk' – e.g. because of the complexity of its trade chains or high volume of trade – more audits may be needed. FLOCERT also carries out unannounced audits.
Fairtrade standards
A number of principles— such as the requirement for buyers to pay a Fairtrade Minimum Price and/or a Fairtrade Premium to the producers and the prohibition of forced labour and child labour — are considered common principles in all Fairtrade Standards4 . There are also specific principles that apply to small producer organizations and hired labour situations5 .
The key objectives of the standards are to
6
:
ensure that producers receive prices that cover their average costs of sustainable production
provide an additional Fairtrade Premium which can be invested in projects that enhance social, economic and environmental development
enable pre-financing for producers who require it
facilitate long-term trading partnerships and enable greater producer control over the trading process
set clear core and development criteria to ensure that the conditions of production and trade of all Fairtrade certified products are socially and economically, fair and environmentally responsible.
Fairtrade Standards distinguish between core requirements, which producers must meet to be certified, and development requirements, encouraging producers to continuously improve and to invest in the development of their organizations and their workers.
Fairtrade standards for bananas
The Fairtrade Standards for banana production are different for small producer organizations7 (smallholders who don't depend on hired workers, but run their farm mainly by using their own and their family's labour) and organizations that employ hired labour8 . Additional standards apply to organizations supplying particular products. The standards specific to bananas9 are included in the fresh fruit standards for small producer organizations and for hired labour10 .
Fairtrade minimum price and premium
The minimum price paid to Fairtrade producers is determined by the Fairtrade Standards and Pricing Unit. It applies to most Fairtrade certified products. This price aims to ensure that producers can cover their average costs of production, and acts as a safety net for farmers at times when world markets fall below a sustainable level.
When the market price is higher than the Fairtrade minimum price, then the market price or the price agreed in the contract must be paid. Producers and traders can also negotiate higher prices on the basis of quality and other attributes.
In addition to the price paid for the product, there is an additional sum of money, called the Fairtrade premium, which producers receive for products sold on Fairtrade terms. This money goes into a communal fund for workers and farmers to use to improve their social, economic and environmental conditions. The Fairtrade standards do not prescribe how producer organizations should use the Fairtrade premium. For example, they can use it to cover administrative expenses or invest in their business.
Fairtrade minimum price and premium for bananas
The Fairtrade minimum price for bananas is different for each region and is based on the costs of production. For each banana exporting country, Fairtrade defines a minimum price, at farm level and at the port for conventional and organic bananas.
The Fairtrade price for organic bananas is higher than for conventional bananas. Farmers who produce Fairtrade-certified bananas are guaranteed this Fairtrade minimum price to cover the costs of production. Additionally, Fairtrade has set a premium of US$1.00 per banana box of 18.14 kg that must be paid to certified organizations, which can later be invested in social, economic or environmental projects in their communities.
Fairtrade-certified bananas
In 2014, 439,474 metric tonnes of Fairtrade-certified bananas (43% of which were organic) were sold, an increase of 18% over the previous year.
In 2013-14, the average Fairtrade Premium received by small farmer organizations producing Fairtrade bananas was €193,600, compared to the average of just over €100,000 for all certified products. In 2014, the number of banana farmers (11,600) and workers (10,100) — a 4% decline compared to the previous year —represented 1% of all Fairtrade farmers and workers. In 2014, 15% of the banana farmers and 14% of hired labour in banana plantations were women (compared to the average of 23% and 48% respectively when all products are taken in account).
Impact studies on Fairtrade certification of bananas
A study by Wageningen University social scientists looked at the economic, social and empowerment impacts of Fairtrade certification for banana plantation workers in the Dominican Republic, Colombia and Ghana. The researchers found that while Fairtrade certification was not associated with direct effects on wages, it supported a wide range of in-kind benefits for workers, such as subsidized food, housing, transport, healthcare, and education.
In a 2010 global study of banana producers conducted by the University of Sussex, conclusions were drawn suggesting that the Fairtrade organization and its certification had supported socially and environmentally responsible banana production. Other positive impacts were recorded, such as stabilized income and greater participation in networks and organizations. Positive impacts were generally seen to be greater among smaller producers.
References
Also on this website
The Future of Authentic Fair Trade Bananas