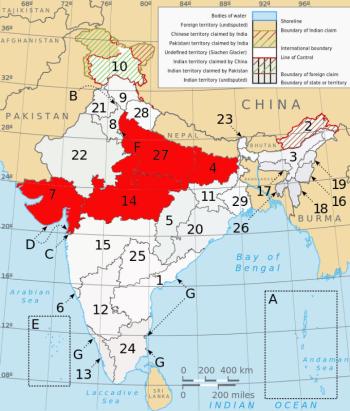 Even though it has been known to be in India since at least 2015, in the State of Bihar, the presence of Tropical race 4 (TR4) in the world's largest producer of bananas had not been officially confirmed. It now has with the posting on 27 November 2018 of a First Report in Plant Disease.
The isolates were collected from symptomatic plants in the State of Uttar Pradesh where, in June 2017, symptoms of Fusarium wilt had been observed on 'Grand Naine' in the Faizabad district. Further surveys confirmed the presence of TR4 in the districts of Kushi Nagar and Ambedkar Nagar.
The fungal strain has also been reported to be in the States of Madhya Pradesh and Gujarat.
Related stories