Alliance Bioversity-CIAT
---
Alliance Bioversity-CIAT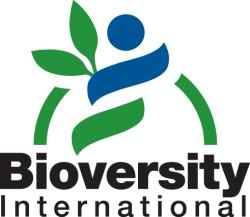 Creation of Bioversity International
1974
Type
Non-profit research centre
Focus
Research on agrobiodiversity
Legal status
International organization
Headquarters
Maccarese, Italy
Parent organization
Website
Alliance Bioversity-CIAT is a non-profit international agricultural research organization that investigates the conservation and use of agricultural biodiversity to achieve better nutrition, improve smallholders' livelihoods and enhance agricultural sustainability. The organization has offices in Europe, Africa, Asia and Latin America. Alliance Bioversity-CIAT is the result of the merger of two CGIAR Centres1 : Bioversity International and CIAT.
History
Bioversity was created in 1974. It was originally established as the International Board for Plant Genetic Resources (IBPGR), in response to growing awareness of genetic erosion and the rapid loss of crop biodiversity. Its original mission was to coordinate an international plant genetic resources programme, including emergency collecting missions as well as building and expanding national, regional and international genebanks. The Food and Agriculture Organization of the United Nations (FAO) acted as the IBPGR secretariat2 .
In October 1991, IBPGR became the International Plant Genetic Resources Institute (IPGRI) and in January 1994 IPGRI began operating as one of the centres of what was then called the Consultative Group on International Agricultural Research (CGIAR). At the request of the CGIAR, IPGRI took over the governance and administration of the International Network for the Improvement of Banana and Plantain (INIBAP) in 1994.
On the 1st of December 2006, IPGRI and INIBAP changed their operating name to Bioversity International. The name change also marked a shift towards the promotion of conservation through use, with an emphasis on improving the lives of poor people. The institute has since expanded its focus from strictly plant genetic resources to include animals, microbes and other aspects of agricultural biodiversity.
Research on bananas
Bioversity manages activities on bananas from its offices in Montpellier (France), Turrialba (Costa Rica), Kampala (Uganda) and Los Banos (the Philippines).
Research on bananas starts with the conservation of the world's largest collection of bananas, held at the International Transit Centre in Leuven, Belgium. Bioversity also partners with specialist research institutes to identify the useful traits embodied in these genetic resources by using characterization and evaluation protocols, molecular markers, and comparative and functional genomic tools. Its Montpellier staff manages, and contributes to, information systems that disseminate the data generated by these activities and facilitate the wider use of these genetic resources by breeders and development specialists. These include MGIS for characterization data3 , and the multi-partner genomics web platforms Greenphyl4 and The Banana Genome Hub5 .
Bioversity scientists based in banana-producing countries also conduct research on how to harness biodiversity to sustainably enhance the productivity and resilience of farming systems. This includes research on the threats posed by epidemic diseases, as well as advocacy to develop concerted action in response to such threats.
Bioversity also provides the secretariat to a number of banana networks: ProMusa, the Musa genetic resources network (MusaNet) and three regional R4D networks (BAPNET, MusAfrica and MUSALAC).
References
Also on this website
External links
Official website of
CGIAR