'Gerei Langi'
---
'Gerei Langi' is the name given to a type of Iholena banana on the island of Guadalcanal in the Solomon Islands. It is also known as 'Kolale'. It was reported by Gabriel Sachter-Smith, who observed it near the capital Honiara in 2011.
Morphological characteristics
As with other Iholenas, the underside of the cigar leaf is coloured,  the peduncle is red and the fruit jut out perpendicular to the rachis. The margins of the petiole canal are pink.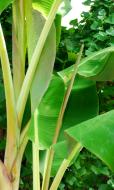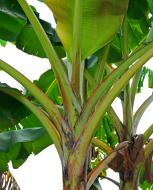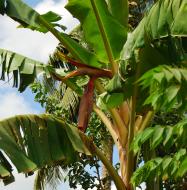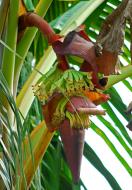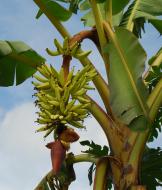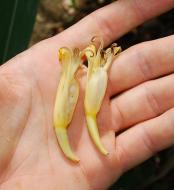 Photos by Gabriel Sachter-Smith
See also on this website
Musapedia pages on cultivars: